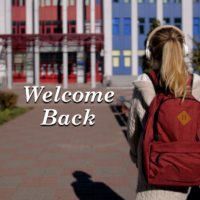 Welcome Back!
Video 1 & 2 / Suggested Grades 4 – Adult
Video 1 Length – 4:30 mins
Video 2 Length – 7:40 mins

This poignant, energetic and entertaining short video series is PERFECT for returning students and staff. It's time to adjust that mindset, reset that lifestyle and get ready to make this the BEST school year of our lives.

You can view a brief preview of this program AT THIS LINK! Or you can log in to access the full program on this page now.
*You must be logged in as a Student or Adult for this video lesson to display below.