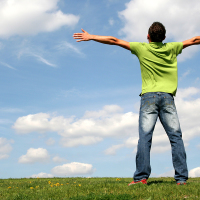 Character Education
Four 10 Minute Video Segments
Total Length: 44 mins / Suggested Grades: 6-Adult
Turning Point is a truly spectacular Character Education program with components that poignantly addresses, substance abuse, peer pressure, respect for others, leadership, perseverance, resiliency, vision and more.
The components of this program have been taken from two of our long-term and proven live assemblies. Segmented into four short videos of about 10 minutes each, and with a total delivery time of 44 minutes, it is perfectly formatted for the attention span and environment of remote learning. Engaging graphics, sound effects, captivating stories, music and artistic scenery enhance the delivery, while Tim harnesses his remote charm to endear your audience. Reflection questions are included with each segment, or your team can suggest their own.
This assembly may be accessed independently by your audience, or it may be assigned by you in segments. It may also be screenshared by your facilitator or ultimately delivered in a classroom setting when your students return to campus.
View This Preview Segment!