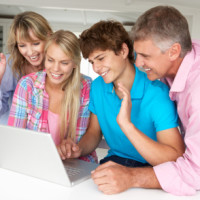 Cyber Safety Seminar
It's far too easy to overlook the impact that the internet has had upon childhood. Youtube, google and social media applications have introduced a dimension to parenting that no other generation has been forced to confront. New concerns, new threats and lots of new questions now await parents as their kids approach elementary school. Our program reviews everything from online etiquette and internet predators, to router settings and device configuration. Learn how to protect your kids, and help them protect themselves in this increasingly complex dimension of the childhood experience.


Note: This program is currently available for live audience presentation only. Content is currently being developed for remote delivery but will not be available within this subscription period.