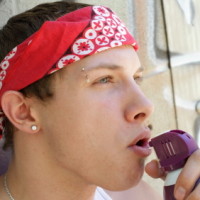 You Can Prevent It
Remote Prevention Event for Parents! Teen drug use is by far the single greatest threat to your child's health and happiness. Drug abuse can be instantaneously fatal and drug addiction is nearly impossible to cure. Today, one of the greatest challenges for parents is simply staying ahead of the curve. EmpoweredParent seminars and online services keep you up to date and thoroughly informed on the most important facets of this ever-changing challenge.
*Watch this brief video overview of the Defending Your Teen Course!
The increasing commercialization of the marijuana and synthetic drug markets has encouraged the development of spinoff industries. Today, even mainstream manufacturers are creating products to help customers conceal their drugs, and your kids know all about them. Do you? Learn all about it, and much more. Just click the icon above to get started!
Parents are the most influential factor in determining whether or not their child falls victim to drug use. There are research-proven facts and techniques that will help you evaluate and refine your parenting style. Don't take a chance on NOT knowing the facts that could save your child's life.
Taking a stand against drug abuse is one of the most important roles a parent can play; both in their home and in their community. It's much easier when you can feel good about doing it. Defending Your Teen gives you the knowledge and confidence to stand tall when you're needed most.