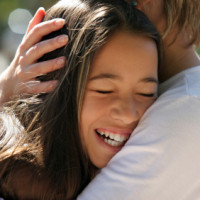 Stop Bullies In Their Tracks
Bully Beater Bootcamp works by developing strong anti-bully assets in your child, with you serving as your child's facilitator. Our empowering seven day strategy gives you exactly what you need to protect your kids from bullying, cyberbullying and anti-social behavior. Send them back to school knowing that you are doing more than just worry. This fully scripted, easy to administer action plan gives you step-by-step instructions on how to defend your child from the inside out. In less than 30 minutes a night for seven days, you can bring peace and control back into your life.

Watch This Exciting Video Overview of Bully Beater Bootcamp!